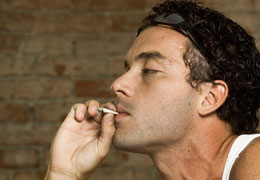 Many people who stop in my law office believe that their options are limited following an arrest for drug possession. My job is to spend time with them and educate them on the many options they may have. Dedication and personalized representation involve speaking to them in a language they understand. Facing criminal charges is stressful enough without having an attorney treating you as a case number, not a person.
For a drug crime attorney who will fight for the best outcome, contact my Destin office at (850) 460-2989.
Walton County Attorney Providing Drug Possession Defense
At Keich Law Firm P.A., I pride myself on being a tireless advocate for my clients facing serious drug possession charges. Over the years, I have represented clients accused of possessing, selling or trafficking various drugs such as:
Marijuana
Cocaine
Hydrocodone
Oxycodone
Lortab
Ecstasy
If you are charged with an offense that involves minimum mandatory sentencing, such as drug trafficking, there is a lot at stake. You could lose your driver's license and your freedom.
As your Okaloosa County criminal defense lawyer, I will speak on your behalf and explore the options you have. Some potential pretrial options may include:
Drug court
Pretrial intervention
Deferred prosecution
For many of my clients, drug court and pretrial interventions provide not only an early resolution, but also help for possible addiction problems. I will be by your side as you assess your options.
Contact My Florida Law Office
For more information or to schedule an appointment with an experienced Destin drug crime attorney regarding a drug manufacturing or possession charge, please contact my law office today.