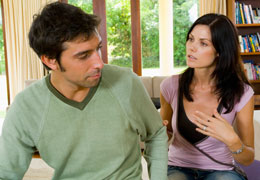 A divorce may lead to an emotional fallout over the end of the marriage. While you may feel alone after a divorce filing, you do not have to handle it on your own. I am attorney Jeremy Keich. I established Keich Law Firm P.A. to serve as a tireless advocate for clients facing divorce. Clients need help from a dedicated lawyer who will handle all legal aspects while they put their lives back together.
Let me help you get through perhaps the most difficult time in your life. For help with a divorce case that involves child custody and support, contact my Destin law office at (850) 460-2989.
Walton County Child Custody and Support Attorney
Emotions run high between divorcing spouses, especially in situations involving custody and support of children. Parents sometimes use their children to gain advantages in money and time spent with them. My job is to help you make informed decisions. Florida is a no-fault divorce state that mandates mediation. Resolving issues cooperatively can go a long way toward establishing and even repairing family relationships in the future.
At Keich Law Firm P.A., I will help you assess your situation thoroughly so that you can make informed decisions in child-related matters and property division. While hard feelings may exist between you and your spouse, I can guide you through the process while protecting your rights and looking out for your best interests.
Contact My DeFuniak Springs Law Office to Assist With Property Division
My firm assists in many aspects of divorce law, from property division to modification of child support. For more information or to schedule an appointment with an experienced Destin divorce attorney, please contact my law office.