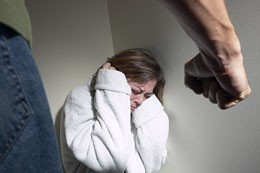 Have you ever had argument escalate to the point of threats and actual violence? Did these actions result in a criminal charge? At my law office, I represent clients facing serious, life-altering charges of assault and battery. As your criminal defense lawyer, I will sort through the facts and the emotional issues — especially if family members were involved — and provide a strong defense.
Protect your rights following an arrest for assault and battery. Contact an experienced Destin attorney at (850) 460-2989.
DeFuniak Springs Attorney Aggressively Defending Against Aggravated Battery
Cases involving battery often take the form of bar fights between patrons and domestic violence among family members. An arrest for assault, on the other hand, may have resulted from a confrontation without any physical contact. Threats of bodily injury are treated equally to violent acts. A conviction for battery or assault puts your future at risk. Although the penalties for assault and battery are severe, I make it a point to emphasize to my clients that an arrest does not lead to an automatic conviction.
At Keich Law Firm P.A., I spend time with my clients to get their side of the story. I put in the time necessary to build a strong defense based on the facts. That level of tireless advocacy includes a thorough review of police reports and witness statements. From there, I determine the best strategy.
While negotiating a lesser sentence or anger management counseling is an option, I will not hesitate to try your case in court to fight for an ideal outcome while protecting your rights.
Contact My Walton County Law Office
My law firm serves clients throughout the Florida Panhandle, including Okaloosa and South Walton County. For more information or to schedule an appointment with an experienced Destin assault and battery attorney, please contact my Florida law firm at (850) 460-2989.